(818) 205-9808
16030 Ventura Blvd
Suite 100
Encino, CA
Welcome
to the Skinwell Dermatology Experience
Your Premier Dermatologist in the Los Angeles, Encino, Sherman Oaks, Bel-Air, Tarzana area
Dr. Ava Khosraviani, MD, FAAD
Board Certified Dermatologist
15 Years Experience
Training
Fellowship:
Weill-Cornell Medical Center
New York, NY
Residency:
Weill-Cornell Medical Center
New York, NY
Medical School:
Drexel University College of Medicine
Philadelphia, PA
Certifications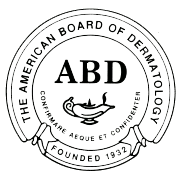 American Board of Dermatology
American Academy of Dermatology
American Society for Dermatologic Surgery
Profile
Dr. Khosraviani is a Board Certified Dermatologist, raised in Southern California, who went to the northeast for her medical and dermatology training.

She received her Dermatology training at the largest hospital in New York City, the Weill-Cornell Medical Center. As part of her training she also worked at the top rated cancer hospital in the country, Memorial Sloan Kettering Cancer Center, learning to treat complex oncology cases.

After completing her training she began work as an attending physician at the Lahey Clinic in Boston, before deciding to return to Los Angeles.

Dr. Khosraviani is Board Certified in Dermatology, a Diplomate of the American Board of Dermatology and fellow of the American Academy of Dermatology. Dr. Khosraviani specializes in medical and cosmetic dermatology utilizing only the most up to date treatments available.
Healthy Skin
At Skinwell, we specialize in medical, surgical and cosmetic dermatology — anything and everything to do with your skin.

No matter what brings you in, our goal is to maintain rich and vibrant skin. Skin that keeps you safe and disease free. Skin that looks great but makes you feel even better.

This concept underlies our entire treatment approach. Every time.
Dr. Ava Khosraviani
#healthyskin starts with regular skin checks
Between harmful UV radiation, pollution and toxins, your skin is bombarded with attacks every single day.

Annual skin checks are an essential part of maintaining good skin health.
We've seen it all.
That's why we can treat it all.
Nothing beats experience. We've got both experience and expertise in the entire array of Medical and Surgical Dermatology issues
Acne
Abscess treatment
Bug bites
Cysts
Eczema
Full body skin exam
Genital rashes and lesions
Groin rashes
Growths
Hair loss
Hives
Infections
Itchy scalp
Lipoma
Lumps
Mole checks
Mole removal
Nail infection
Pediatric rashes
Pigmentation
Psoriasis
Rashes
Rosacea
Scabies
Scars
Seborrhea
Skin cancer checks
Skin cancer treatment
Skin cancer removal
Warts
#skingoals
Maintaining healthy skin is a life long process.
We not only have to give attention to our skin when we notice problems — but year round.
Don't worry, we'll help take care of problems when they pop-up. But more importantly, we'll go over good skin habits that will last a lifetime.
Wrinkles Happen
DON'T STRESS
We have an array of treatment options ranging from Botox® and creams to micro-needling at our disposal.
Filler up!
Beauty is in the eye of the beholder —
but also in the hands of the injector.
clean your skin
Esthetic Services
Learn how to take care of your skin from the professionals — or let us do it for you.
No matter what brings you in, we promise to do our best to make sure you won't leave disappointed.